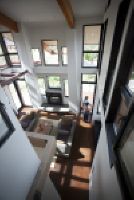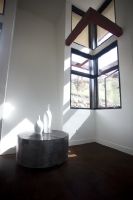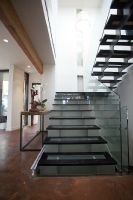 For 35 years, DMP owner Dario Passalalpi has advanced a tradition of Quality, Integrity, and Pride. His meticulous attention to detail and quality craftsmanship is the key to our success, and our reputation for excellence. Jobs are personal. Relationships are paramount. Quality is essential.

We believe that a harmonious balance between architecture and construction effect the quality of a peroson's life, and that families should have the opportunity to thrive in the best possible surroundings.

From our signature Tahoe lodge style to ultra modern architecture. It is our goal to be involved in unique projects that both enlighten and inspire.

Established in 1987, DMP was created to provide an innovative and comprehensive construction firm. DMP serves the Tahoe-Truckee-Reno area and throughout the western United Sates. The creation of this firm was to provide for a higher level of service and quality.
DMP Contractors is a small firm by design. Having learned over the years that in maintaining a smaller firm, we are able to offer a more comprehensive and personal service. Thus, we are better able to service your needs and desires, as well as maintain clear and accessible communication through out the project.
DMP Contractors maintains a compelling interest in innovative architecture, design, materials, living environments, sustainable and renewable resources, as well as environmentally friendly building practices. Further more we are committed and inspired to maintaining the integrity of a homes' design, while bringing it to life.
DMP Contractors possesses experience in all phases of construction and building types. Such a diverse knowledge allows us to deliver one of a kind, quality construction.